ASID Interior Design Billings Index (IDBI) - March 2020
Business conditions at interior design firms ended March on a sour note as the Coronavirus (COVID-19) caused a national economic downturn. There were billings declines and further weakness in inquiries for new projects. Business levels across regions have turned down as conditions have weakened.
Falling from a score of 49.0 in February, the IDBI index was recorded at 28.4, the lowest reading since the ASID began surveying its members in December 2008 (any score above 50 represents growth and below 50 represents contraction in billings). The index's three-month moving average of 42.9 declined from the previous month's 50.9. Inquiries for new work continued to trend down, dropping nearly 20 points since February 2020. The inquiries index at 23.1 is also at its lowest level since the inception of the survey. Given the magnitude of the national economic downturn, firms in all regions are reporting weaker conditions and the panel is expecting further weakness throughout the next six months.
Most of the regional declines were fairly significant showing very weak conditions. (Midwest: 42.9; Northeast: 36.8; West: 42.4). Firms in the South however, showed a decline from 58.7 to 51.2 and remained in positive territory. Looking forward, panelists remain pessimistic as the six-month index remained at a near historical low of 32.4.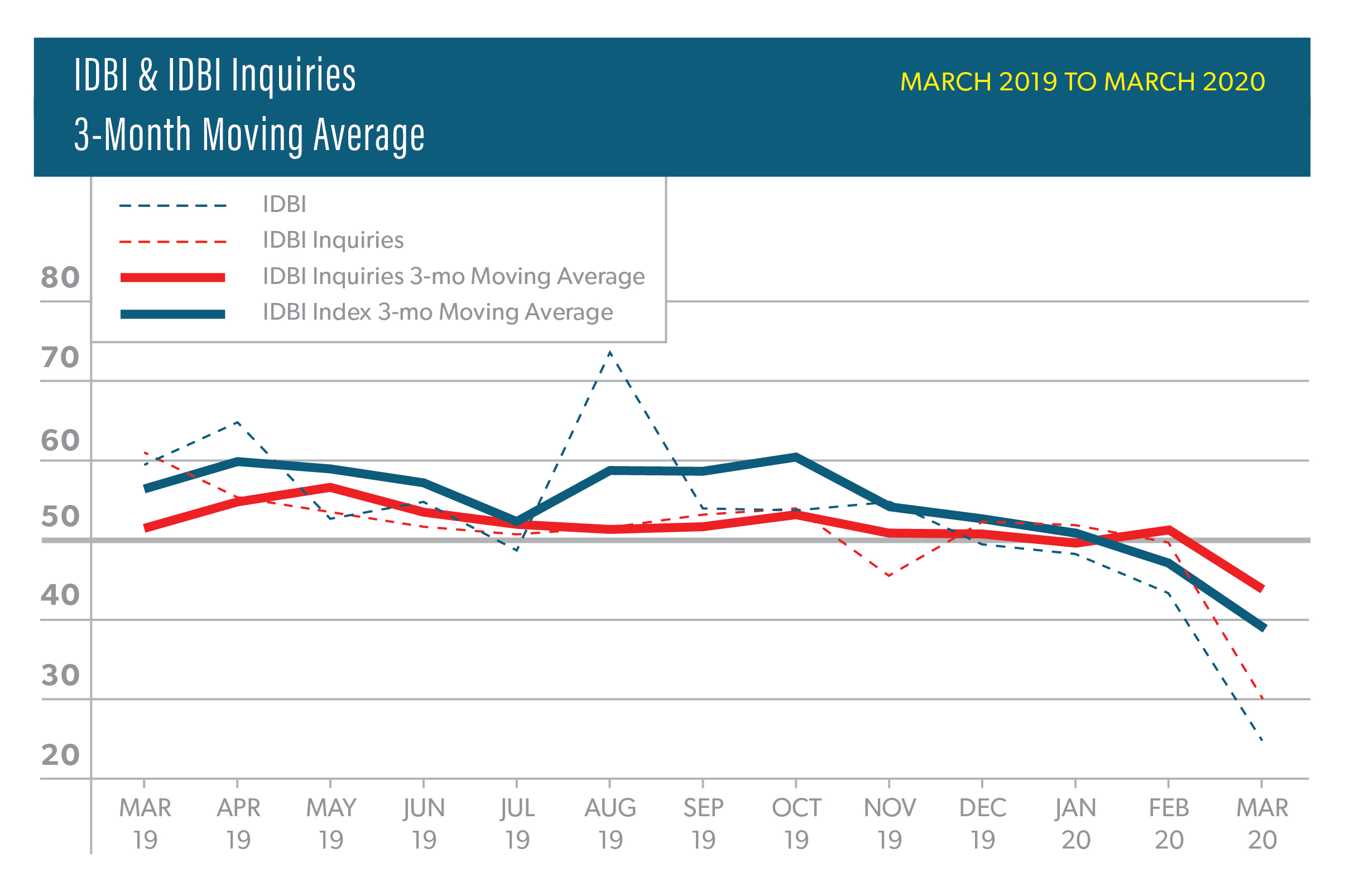 Note: ASID has a monthly business survey called the Interior Design Billings Index; since 2010, this index provides a unique perspective on current and future business conditions for the interior design industry nationally and regionally for all sizes of firms. Panelists are asked to report on their current billings relative to the previous months and report on recent business inquires.
If you are interested, click here to complete a quick three-minute survey to see if you qualify.
Categories
Interior Design Billings Index (IDBI)