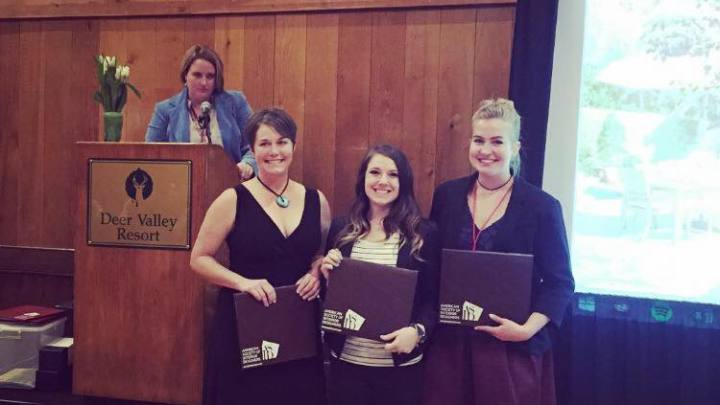 Student Design Challenge - Park City, UT
Description
ANNUAL STUDENT DESIGN CHALLENGE:
---
Students will have 3 hours to complete a design solution/space plan for a mixed use interior project. The shell of the building will be provided electronically (CAD or Revit TBD). Programming requirements and special equipment sizes will be provided. At the end of the 3 hours on Friday students will submit a finished space plan and a design concept (one digital plan pdf and one presentation page) e-mailed to facilitator.
Floor plan-drawn (CAD or Revit).
Design Concept

You will be creating a digital presentation using your laptop, tablet or smart device. It will be e-mailed Crystal Arreola at Crystal@studiointeriors.org in a PDF or JPEG format.
What to Bring: Your creative spirit, fully charged laptop, tablet or smart device.
When & Where: 2:00pm – 5:00pm pm Friday September 22nd. This competition will start promptly at 2:00pm onsite at Deer Valley Resort. Please arrive 15 min early for check in and to get settled.
Entry Fee: $30
Contact: Email Crystal Arreola with any questions.
PRIZES:
---
Student Design Challenge entries will be judged by attendees at the event. Winners of the competition will be announced at the Annual Meeting and Awards Gala on Saturday September 23rd 2017 at the Deer Valley Resort.
Following this event, the winning entries will be posted on the Intermountain Chapter website, and featured on the Mountain Living website. The Winning projects will also be featured in the Call for Entries for the next Annual Meeting.
Student Design Challenge:

1st Place - $100 & Personalized Certificate
2nd Place - $75 & Personalized Certificate
3rd Place – $50 & Personalized Certificate
Award certificates will be given for winners based on category received.
By acceptance of prize, entrants consent to use of their names and/or photographs for publicity purposes without further compensation. Void where prohibited by law. All federal, state, and local regulations apply.
IF YOU SHOULD HAVE ANY QUESTIONS, PLEASE CONTACT CRYSTAL ARREOLA.