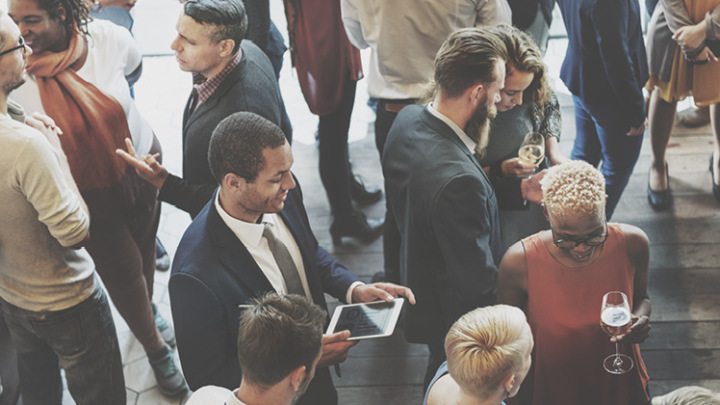 Designer Round Up - Annual Meeting + Awards - Jackson Hole, WY
Description
Hey Designers! Here is our Save the Date for our Annual Meeting, held in Jackson Hole, Wyoming this Fall!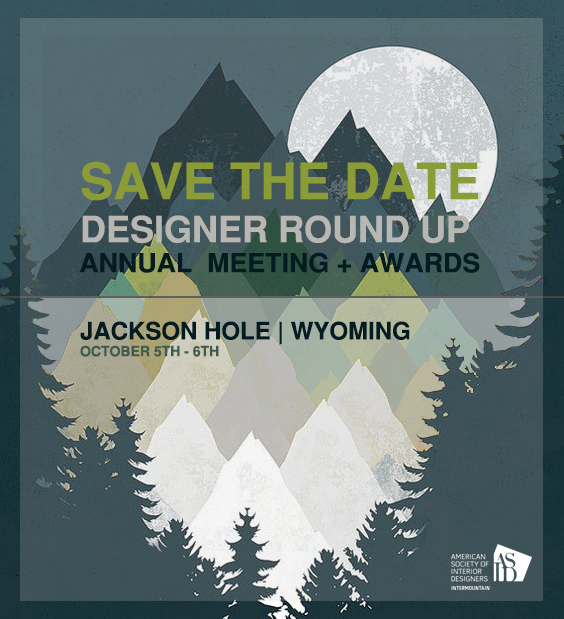 DESCRIPTION
DESIGN IMPACTS LIVES
Join your fellow designers for a laid-back, Western-themed 2018 Designer Round-Up weekend full of CEU's, Vendor Show and Learning Lounge, Chapter Awards Dinner, networking, and plenty of Jackson Hole atmosphere!
Designers, Architects, Students, and Industry Partners from all over the range are invited to the 2018 Designer Round-Up hosted by the Intermountain Chapter of ASID. Come and learn, meet other members of our chapter, visit with friends, and find new resources. At the Vendor Show, you may vote on the latest industry products. Don't wait, saddle up your horses and join the herd at the 2018 Designer Round-Up!
We will be having CEU's, an exciting Vendor Show & Learning Lounge and the western themed awards dinner and keynote at Spring Creek Lodge. Please, save the date! In fact, you may reserve your room early.

To obtain the group rate, individuals are to call our reservations department at 800-443-6139 and refer to the "ASID Intermountain Meeting" At the time of booking; individuals will be required to provide a (one) 1-night deposit to confirm each room. A (thirty) 30-day individual cancellation policy applies. The rates outlined will be available 30 days prior to arrival, pending availability, and will be honored three days pre/post. Guest accommodations will be available at 4:00 PM on arrival day and reserved until 11:00 AM on departure day.
SCHEDULE
Friday, October 5th:
3:00 pm CEU @ Location to be announced, Kick off complete with drawings for fun products and perks!
4:00 pm CEU
5:00 pm Cocktail Party and State of the Chapter and introduction of the new 2018-2019 Board
6:30 pm Dinner on your own
9:00 pm Meet Up @ The Million Dollar Cowboy Bar (not included in the price, just a suggestion for those who are interested).
Saturday, October 6th:
9:30 am Breakfast @ Location to be announced complete with drawings for fun products and perks!
10:00 am CEU
11:00 am - 3:00 pm Free time for lunch and exploring the sights and shops in Jackson Hole
2:30 pm -3:30 pm Student Tour of local architecture
3:00 pm- 5:30 pm Vendor Show/Learning Lounge and Cocktail Hour @ Spring Creek Ranch
5:30 pm Key Note Speaker @ Spring Creek Ranch
6:30 pm Awards Dinner @ Spring Creek Ranch
7:30 pm Smores and Awards around the campfire