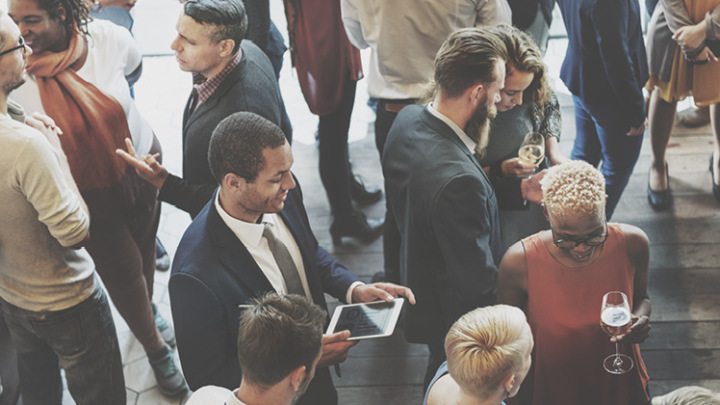 Designer Round Up - Annual Meeting + Awards - Jackson Hole, WY
Description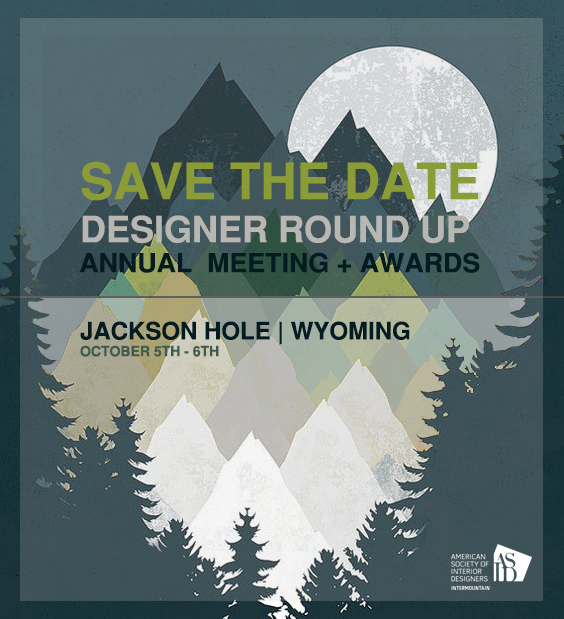 DESCRIPTION
DESIGN IMPACTS LIVES
Join your fellow designers for a laid-back, Western-themed 2018 Designer Round Up weekend full of CEU's, Vendor Show and Learning Lounge, Chapter Awards Dinner, networking, and plenty of Jackson Hole atmosphere!
Designers, Architects, Students, and Industry Partners from all over the range are invited to the 2018 Designer Round-Up hosted by the Intermountain Chapter of ASID. Come and learn, meet other members of our chapter, visit with friends, and find new resources. At the Vendor Show, you may vote on the latest industry products. Don't wait, saddle up your horses and join the herd at the 2018 Designer Round Up!
We will be having CEU's, an exciting Vendor Show & Learning Lounge and the western themed awards dinner and keynote at Spring Creek Lodge. Please, save the date! In fact, you may reserve your room early.

To obtain the group rate, individuals are to call our reservations department at 800-443-6139 and refer to the "ASID Intermountain Meeting" At the time of booking; individuals will be required to provide a (one) 1-night deposit to confirm each room. A (thirty) 30-day individual cancellation policy applies. The rates outlined will be available 30 days prior to arrival, pending availability, and will be honored three days pre/post. Guest accommodations will be available at 4:00 PM on arrival day and reserved until 11:00 AM on departure day.
KEYNOTE SPEAKER
JUST ANNOUNCED! We are thrilled to announce our keynote speaker, Jake Rodehuth-Harrison, an iconic LA designer.
Jake Rodehuth-Harrison started paying attention to interior design at a very early age, spending his spare time, and allowance, on architectural floor plan books and design magazines. Immersing himself in these spaces would not only help transport him from the small Idaho town where he grew up, it would also help him to realize the difference between simply furnishing a room and fully decorating it. This curiosity for design would follow him throughout the years, allowing him to silently observe the spaces around him and understand the importance of a well-designed environment.

After spending six years in New York City as a visual merchandiser for companies such as Banana Republic, Nicole Farhi and cb2, Jake moved to Los Angeles and established studioJAKE, working as an interior stylist and creative director with such clients as Lawson-Fenning, Parachute Home and Mr. Porter. During this time, he began to treat each project as a narrative driven experience, often creating fictional characters to help define and lead the design directive. He would later learn that he shared this approach with friend and fellow design lover, Sally Breer. In early 2016, the two would join forces to create ETC.etera.
Continuously inspired by Los Angeles' mix of grit and glamour, nature and urbanity, and roots in organic and midcentury design, Jake is honored to be helping make the world a more beautiful place, one square foot at a time.
Founded in 2016 by interior designer Sally Breer and stylist/creative director Jake Rodehuth-Harrison, ETC.etera (etc for short) is an interior design firm based in Los Angeles, California. With a focus on residential and hospitality projects, we aim to design spaces that go beyond trend and that are as easy on the soul as they are on the eyes.
ETC.etera will expand its design horizons in fall 2018 with a showroom in Los Angeles's Historic Filipinotown, offering an exclusive array of in house designed furniture and curated vintage goods.
SCHEDULE
Friday, October 5th:
2:30 – 5:30 pm: Check In [Mountain Land Design]
3:00 – 4:00 pm: CEU The Guide to Area Rugs by Surya [Mountain Land Design]
4:00 – 5:00 pm: CEU Selling Luxury by Hansgrohe [Mountain Land Design]
5:00 – 6:30 pm: Cocktail Party [Mountain Land Design]
6:30 pm: Dinner on your own
9:00 pm: Optional After Party [Million Dollar Cowboy Bar]
Saturday, October 6th:
9:00 – 10:00 am: Student CEU Marble Use in the Kitchen by Walker Zanger [Earth Elements]
10:15 – 12:30 pm: Student Tour, Hosted by Agnes Bourne, Local ASID Member [TBA]
10:00 – 11:00 am: Professional CEU Marble Use in the Kitchen by Walker Zanger [Earth Elements]
11:00 – 3:00 pm: Lunch out on the Town, Time to Explore the Sights and Shops in Jackson Hole
1:00 – 2:30 pm: Optional Tour: Vertical Gardens and Arts Center [Market at Vertical Harvest]
3:00 – 4:30 pm: Vendor Round Up [Spring Creek Ranch]
4:30 – 5:30 pm: Cocktail Party at Vendor Round Up [Spring Creek Ranch]
5:30 – 6:30 pm: Dinner and Design Excellence Awards [Spring Creek Ranch]
6:30 – 7:30 pm: Keynote Speaker Jake Rodehuth-Harrison, Founding Partner of ETC.etera [Spring Creek Ranch]
8:00 pm: Live Music and Smores by the Campfire [Spring Creek Ranch]